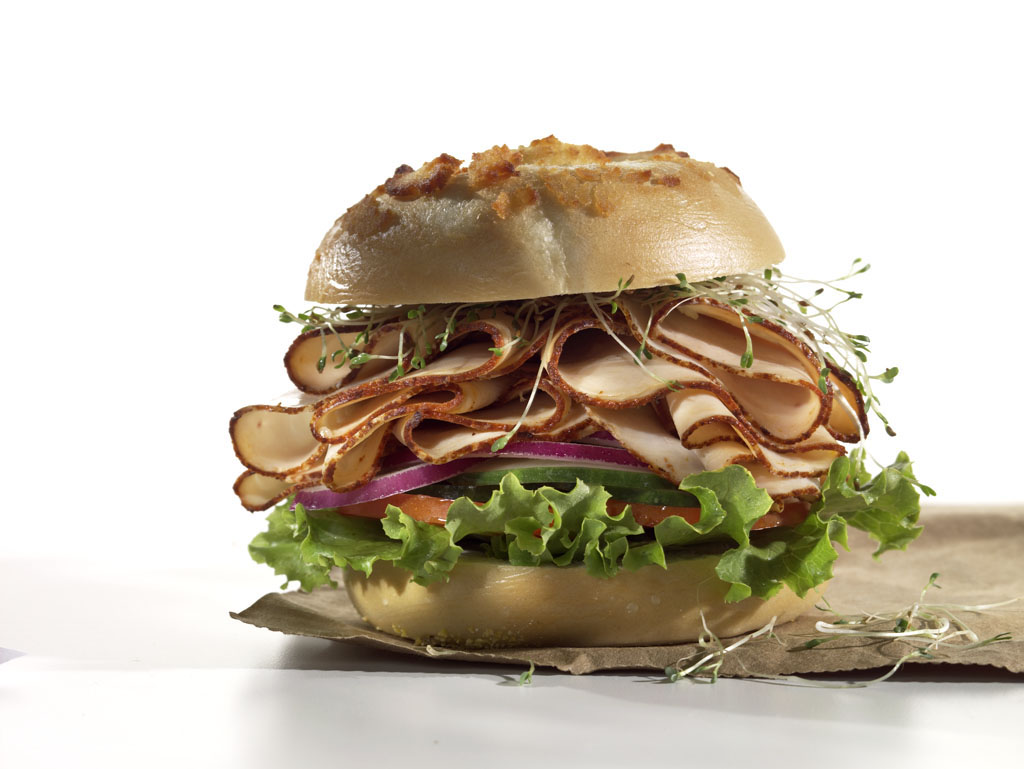 How do I find a good food photographer in my area?
If you've never fired a food photographer before, let me give you a few suggestions on how you might locate one in your area.
Large City vs. Small City
If you're located near a large city, you probably won't have too much of a problem finding a quality food photographer.  Cities like New York, Chicago, and LA are full of them.  They might be a little pricey, but there will be some good ones.  On the other hand, if you're from a relatively small city or town, you may find it a challenge to locate even a moderately skilled food shooter.  Food Photography is a specialty and thought by many to be the most difficult type of commercial photography to master.  The methods listed below should work for both large and small cities.  Take a look.
Search Engines
Searching on the internet is probably a good way to start.  I suggest that you search for the phrase "food photographer (your city)".  For example "Pittsburgh food photographer", will give you a bunch of listings.  At this point you can visit each photographer's page and check out his work to determine which of the thousands of photographers listed, will fit your needs.  That's the slow way to do it…
Search images
Here's a better way to find a local photographer…  Do the same search, but instead of looking at webpages, click on the "images".  Since food photography is a subjective and visual medium, the results of an image search will show you lots of images that fit your search criteria.  Go ahead and click on the images you like best.  When you do, the links will take you to different photographer's sites.  I learned this trick from a client.  I had asked "how did you find me?", and this was how…  It works really well!
Call the big Advertising Agencies and Design Firms
Another method of finding local food photographers is to contact the local advertising agencies and graphic design firms.  This only really helps if you know these people already, because you'll need to do the same kind of searches to find them as you would need to do to find the photographers.  If you do know an Art Director or Designer, they will usually know the local talent pool and be able to give you a suggestion and even be able to inform you about that photographer's rates.
How do I find a good food photographer in my area?
Maybe you don't…
Okay… Here's my little pitch.  You didn't think you were getting this information for free did you? :o)
There are really two reasons to consider contacting me about at least bidding on your next food photography assignment, besides the fact that I'm quite good.
Reason #1 – If you're from a small city, the chances are that there aren't any good food photographers in your area and you'll need to travel anyway, why not travel to beautiful Pittsburgh PA?  Sure, you can fly to NY or Chicago, but there's you'll have to pay multiples of what I would charge.  It might be worth it though.  Find your favorite photographer in the city of your choice and then compare our portfolios.  If they're comparable, then you should really consider the savings of working with me.  You won't need to be concerned with usage are grossly inflated rates.  Just give me a buzz and we can talk details.  If I don't think we're a good match, I'll let you know…
Reason #2 – If you're from a large city, you know that anything there is usually ridiculously expensive, and that goes with food photography too.  Hey, if you have an unlimited budget, go ahead and blow it.  If not, then give me a call and we can save you some money and make some beautiful food photography in the process…