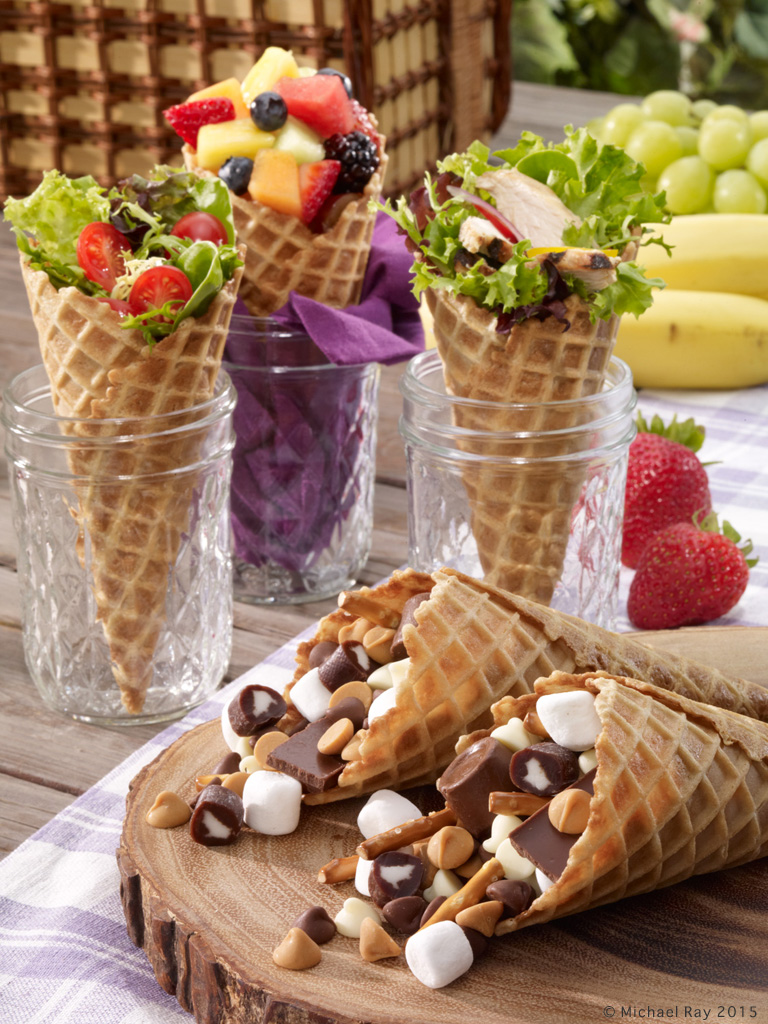 How do you charge for food photography?
---
Food Photography "Per Day" (+ Expenses)
I calculate for my time, usually in "per day" (plus expenses) increments, but usually present the price to the client in an estimate for a particular "project".  There are just too many variables in food photography to charge "per shot" and charging by the "per day" doesn't allow for all the time before and after the shoot that sometimes happens.
Food Photography price Per Project
The best way get a price of a food shoot is to plan it out in as much detail as possible and let me and my team calculate the time and expenses involved in giving you what you need.  Just be aware that if you're given a price for a project based on specific details, and the scope of the shoot changes, then you can usually expect the price to vary to reflect those changes.  I understand that last minute changes can't be helped, but you need to understand that if those changes cause the shoot to take longer than expected, or if additional expenses are incurred because of those changes, the cost of the shoot will change too.
Overtime
Food photography shoot days can be long and grueling, especially for the team.  Often times, food has to be purchased the morning of the shoot, which means that to have everything ready for the normal start time of 9:00, people have been working for hours already.  The normal shoot day is 8 hrs. Of shooting, but the staff puts in more like 10 hours.  So if the client insists on staying late, then that means the teams is into overtime and must be paid for it.
Cancellation Fee
It's an industry common practice for the photographer and team to charge a cancellation fee for projects that are postponed or canceled.  The reason for this is because the team could have been working for someone else.  The normal cancellation fee is 50% for notification of less than one week and 25% if notified less that two weeks.