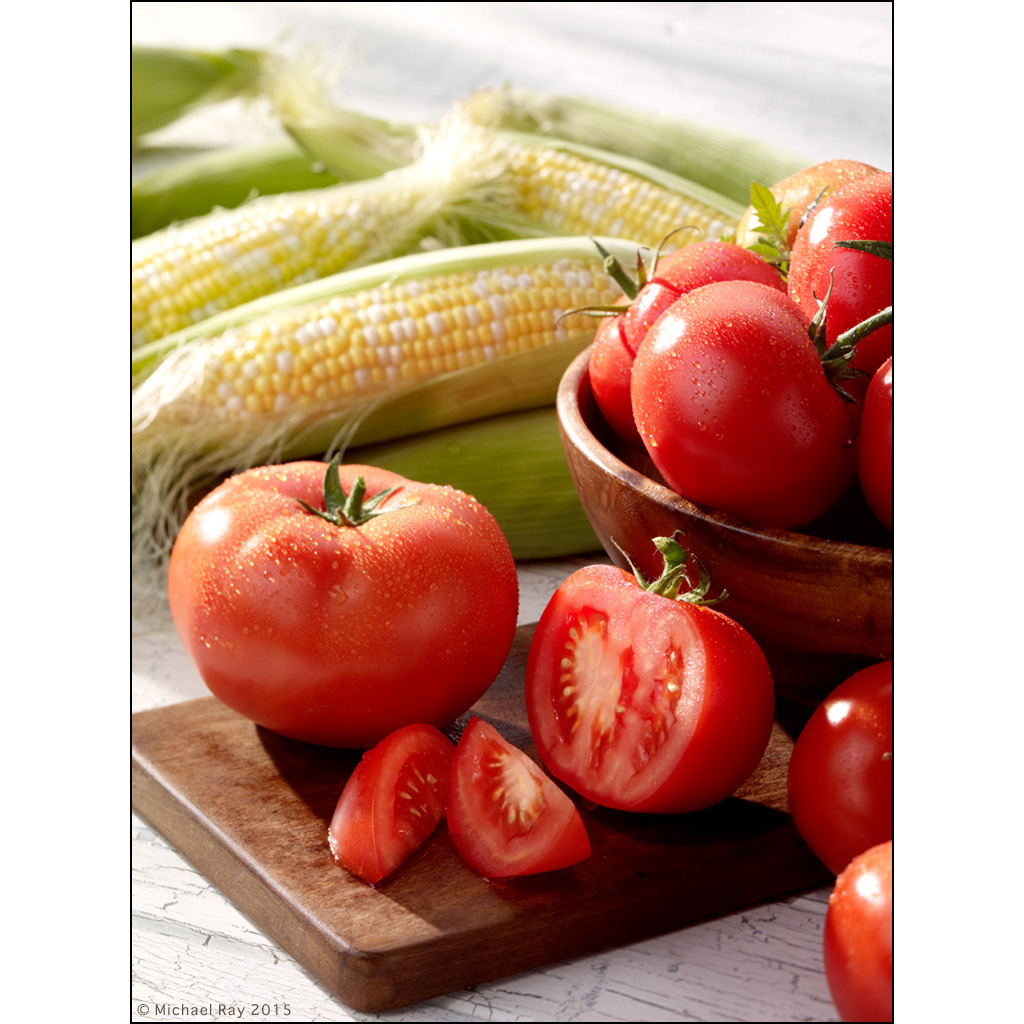 Food Photography of Tomatoes, Corn, Chips and Salsa
Here are a couple of food shots from last Friday's shoot. These were the first photos I shot on my new crackle painted boards.  While I'm very happy with the look of the backgrounds, I'm not sure that the the shots wouldn't have looked better on a more "earth tome" colored background.  Having said that, I still like both photos.
It's hard to post commercial food images without making some excuses for the composition.  In most cases, the shots are done while leaving room for type to be dropped into areas of the photo, which make the composition a little imbalanced.  If you see the image with the type in place, it all makes a little more visual sense.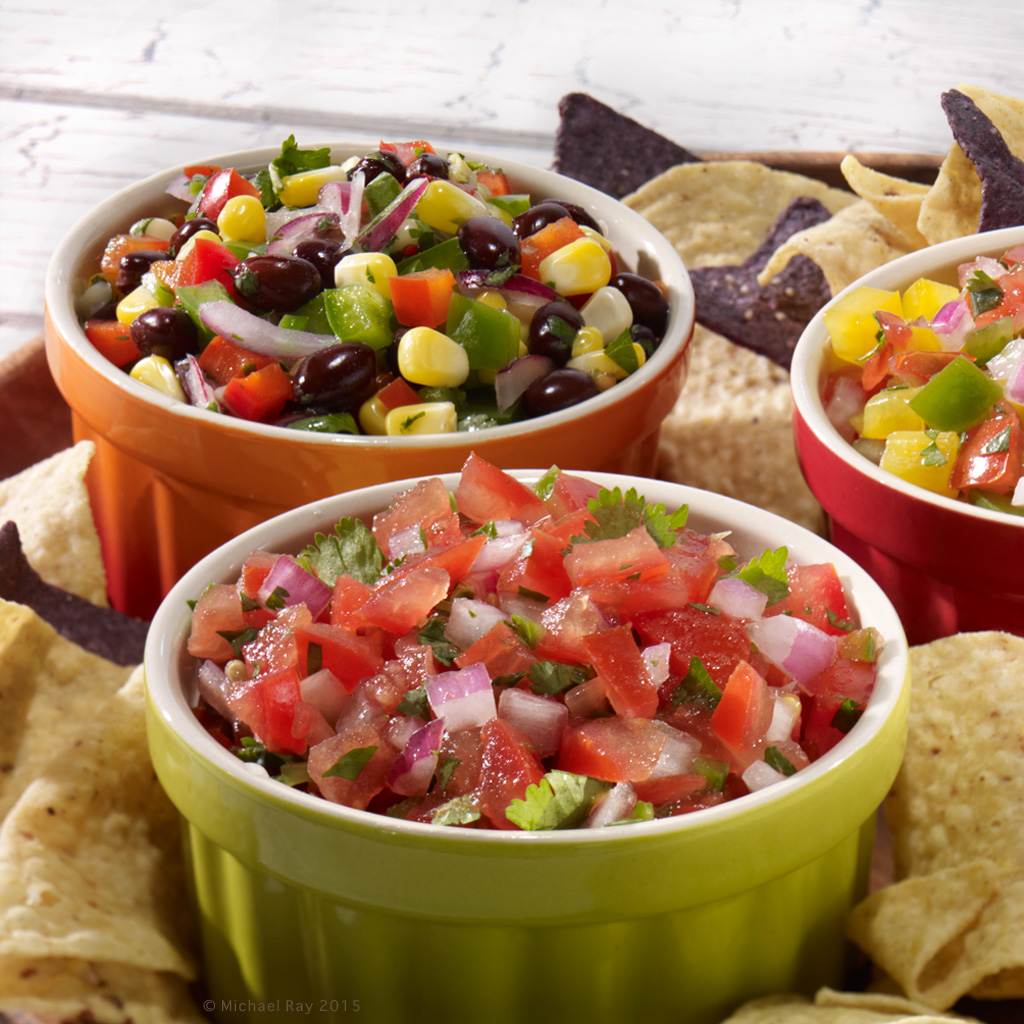 The interesting thing about this food photo is the treatment of the focus.  Notice how the tops of the all three salsa dishes are in focus while the chips and background are slightly soft.  If I didn't need to carry focus on all three dishes or if I could of been able to move in for even a tighter crop, the effect would of been more dramatic.  BTW – neither one of these food photos is retouched at all.  Both photos are shown as shot. I don't even think that I adjusted the levels.