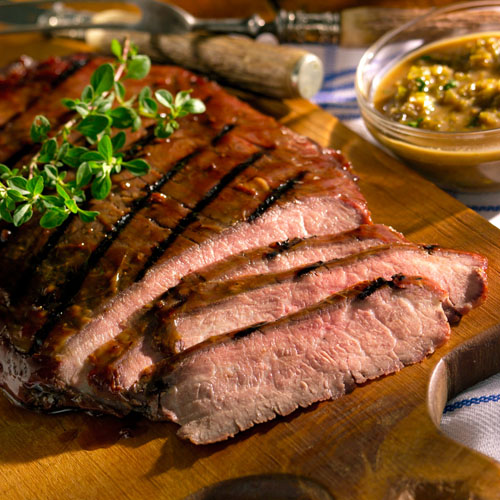 What do I need to know before I call for a food photography estimate?
Actually, you can call at any time to discuss any questions you might have, but this will give you an idea of what I'll need to know before I can give you any type of accurate estimate.
When it's all said and done, I change for my time and and expenses involved in creating your food photography.  The questions are there to help me, not only estimate the time it will take to do the actually photography, but the time it will take in preparation, to ensure that everything goes smoothly the day of the shoot.
---
So here are the questions I'll be asking you in order to get the information I'll need to give you an accurate estimate on your food photography project.
 What types of food will we be photographing?
Some foods are more difficult to shoot than others.  Cookies, for example, are tougher to shoot than ice cream, and will would be able to shoot more cookie shots in a day than we could ice cream photos.  And the more shots in a day, the cheaper the "price per shot".  Just so you know, for shooting, I charge in increments on "days" of shooting.  I do not do "half days" or "hourly" charges for shooting food.
How many shots?
This sounds like a simple questions, but if you're new at buying food photography, you probably haven't determined exactly how many shots you need.  You must know you need some food photography for your menu.  I'll need to know how many shots you need so that I can figure out how long the shoot will end up taking.
If your budget is a defined number and you want to basically do as many shots as possible in a day, then you'll want to make list and prioritize the shots, so In case we run out of time before we get to everything, you'll have a lll your "most needed" photos.
There may be times that I suggest that can probably do an extra shot or two for no extra charge, since we'll most likely be within the same day's shooting.  Another thing you can do is have a list of shots that you would want if we ended up with time at the end of the day.
How many days of shooting?
Some clients come to me wishing to put together a library of images and want to shoot as many shots as possible in a set number of days, or for a set budget.  In tat case, I can probably look at the number, do a little calculating and give you the number of shots we can do for that price.
How complex are the shots you want to do?
Since I'm basically charging for time, it only stands to reason that the more complex the shots, the fewer shots we can do in a give day.  Here are a few factors that affect the complexity of the shot.
Multiple items – How many featured food items will there be in each shot?  Will you want non featured food items in the background.  How many and what items.  You can only imagine that a turkey in the background will take longer to produce that a bowl of green beans.
 Environment or outlined – Some clients want to take their photos on a plain white background so that their graphic designer can "cut out" or "outline" the dishes so that they can drop them into whatever background they choose to.  I call that an outlined shot.  The other type of shot I call an environmental shot.  This is a shot where you have napkins, water or wine glasses, a table surface, and a bunch of other possibilities.  These kinds of shots take longer to shoot then outline shots, so it's important to know which of these two types of shots you are expecting, before we can determine how many shots we can do in a given day.
Types and amount of props – If you decide your photos need to have environment, we'll need to gather those specific props.  We have a good supply of props here at the studio which we rent out at a very reasonable price, but there may be times that you will need something special that needs to be purchased, we will need to figure that into the price.
Background surfaces or environments – The background in the photos is a very important element to the success of the photo.  It set the mood and place of the photo.  We have dozens of surfaces here, but you might have something specific in mind that we do not have here, so we would need to know about that too.
Sample image – I find that it's sometimes difficult for two people to communicate verbally about something visual.  Probably the best way to communicate props and backgrounds, is to actually give me some examples of photos you like.  I call this a swipe file.  It's not that we want to duplicate the photos, They are for ideas or reference of some kink.  Maybe you like the background or the mood of the lighting, or maybe some of the props, so by showing me the photos and talking about what you like about the photo, I can better understand your needs and desires.  I highly recommend that you put together some type of swipe file so that you can use them to communicate with us about different aspects of the shoot.
Special effects – There are some types of food photos that are more difficult to produce than others.  For example, if you want to do a "pizza pull" (where a piece of pizza is being pulled way from the pie), or maybe a shot where a liquid is being poured onto something, then I'll need to take that into consideration.  This types of shots take longer to do than to static food photos.
Any special kitchen equipment needed?
Occasionally, a client will need to have a special piece of kitchen equipment available for a shoot, like maybe a mat slicer or something we normally don't have at the studio.  The studio's kitchen is pretty well equipped, but we don't have everything.
Do we need a food stylist or will someone from your company be doing the cooking?
This is something will will greatly influence your cost.  I'm talking huge.  A food stylist is normally well worth the price, if you're trying to produce the best food photos possible, but they're expensive.
I work with a food stylist on about 95% of my projects, but there are times when a stylist really isn't as important as in other shoots.  There are two situations when I think it's okay to go without a food stylist.
When there is no cooking to be done – If we're shooting cookies, then maybe we don't need one.
If the budget doesn't allow it – If you want to go first class and want to be sure that the photos look as good as possible, then you need a stylist.  Chefs are great at preparing good tasting and good looking food (to humans), but a food stylist knows what looks best to the camera.  It's a skill that is developed over time and is a whole additional skill set beyond that of a chef.  BUT… if you don't have the budget, you don't' have the budget.  As long as you have a skilled chef to do the cooking or preparation, I can usually direct them to make the tweaks necessary to give me some good looking food for the our photos.  Don't get me wrong here.  I've made tons of very beautiful food photos that were prepared by chefs and not stylists. But the preparation of the food is VERY important to the success of the project and if I'm asked to work with an unknown talent, it's hard fro me to guarantee anything.
Will the shoot be art directed?
Food Photography is very subjective.  I may love a particular look, and you may not like it at all, so I prefer to have someone there that I can have sign off on each shot.  I can't assured of making a client happy if they don't attend the photo shoot.  It's all just too subjective.
Who will be attending the shoot?
This isn't hugely important, but I just like to know so that I can estimate the "craft services" for the shoot.
Will there be any unusual time needs or restraints that require overtime?
Some clients don't mind working really long days, or starting at unusual times a day.  I don't either, but they might influence the price because of overtime charged by the various crew members, including myself.
Location of Studio?
Like I mentioned earlier, preparation needs to be considered into the cost of the photo shoot.  This would include packing up equipment, travel, parking, and various other time and expenses involved.
Who will be buying all the food?
If there is a stylist involved, they will need to know if they need to purchase the food or will the client supply everything.  Again, preparation must be charged for, not to mention the actual food costs.
Will you want to have a pre-production meeting?
Especially on a complex shoot, it's a good idea to had a pre-production meeting. To insure that we have all our preparations completed for the day of the shot.  In this meeting we can discuss the specifics of the shoot, including props, backgrounds, shot order, start time, and a hundred other details.  These meeting can be done over the phone or in person, but they take time, and time is money.
Will you need any retouching?
Finally, If there is any retouching or image compositing to be done, I'll need to know that.  I usually do simple retouching and color correction during the shoot, but if you know that you will need anything beyond that, I'll need to know…
---
So like I said, feel free to call to discuss any questions you might have about a shoot or prices.  I thought this list might give you an idea about the information I will need from you to come up with an estimate for your project.  These are the variables I will need to consider.  I look forward to talking with you!