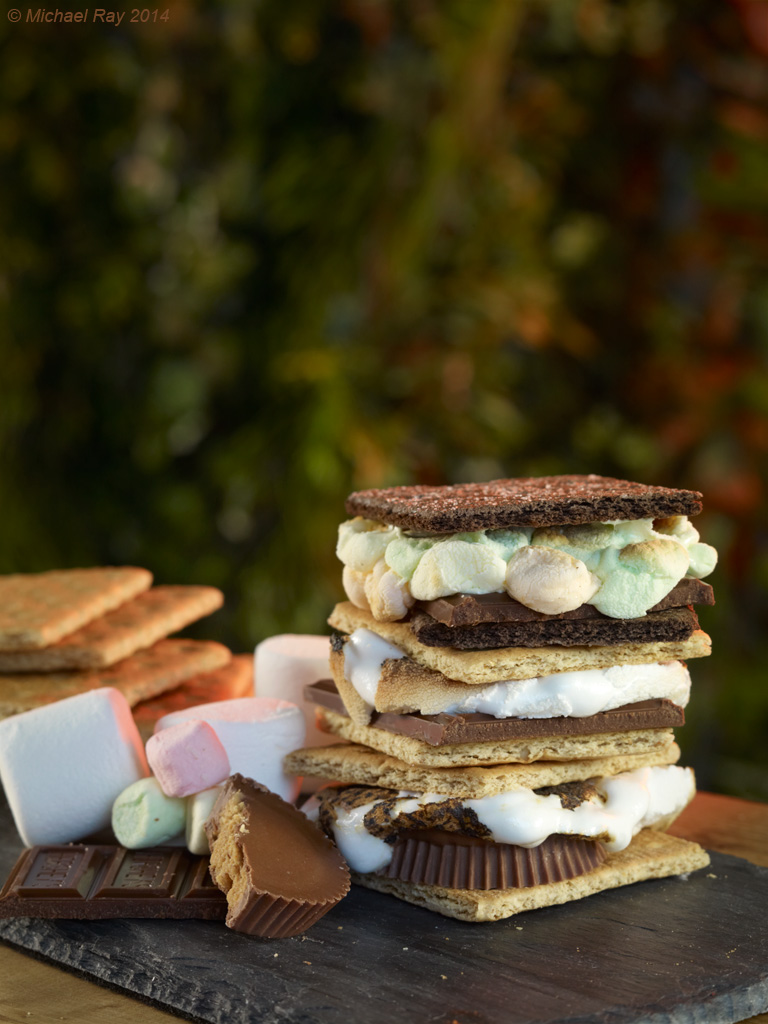 Behind The Scenes at a S'mores Food Photography Shoot
Here are a few images showing how the above food photography image was produced.  This was in interesting food photography challenge that I have never faced before.  How do I make a food photo look as though it was shot outside, at dusk.  S'mores are a "campfire" kind of food and the client wanted to show it in its natural environment, so to speak.  After much though, I figured out that to simulate a dusk shot, I need to do three things:
1. simulate the campfire's glow
2. under light the shot, making it a little darker than normal
3. Add a little "twilight blue" to simulate the onset of night.