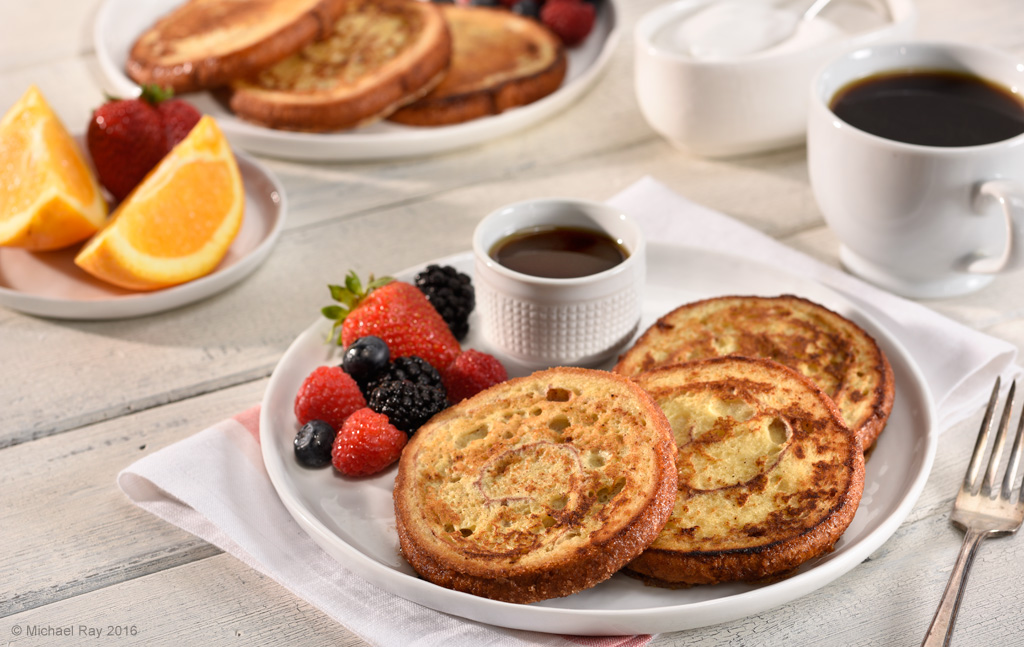 Food Photography for 5 Generations Bakers
I did a recent food photography project for 5 Generations Bakers and here are a few images from that shoot.  As you can see from the photos, the bakers specialize in making different types of cinnamon swirl bread for the wholesale market.  The images are to be used for various uses, but initially for "truck wraps".
The interesting challenge with photographing food for a truck wrap is to shoot in a narrow horizontal format and to leave room in the photo composition for the logo, a little type and unusual other obstacles such as doors.   Since the food images needed to multitask in the future, we had to compose for the truck AND the entire frame.  That was not an easy task.  It was sort of like doing two shots in one and twice the work.  All in all though, the photos turned out great the the clients were a joy to work with.  What else could a food photographer ask for? :o)
Camera – Nikon 810
Lens – Nikon 85mm f2.8 tiltshift
Special thanks for Quelcy Kogel for her food styling help.